Manor Farm Field Day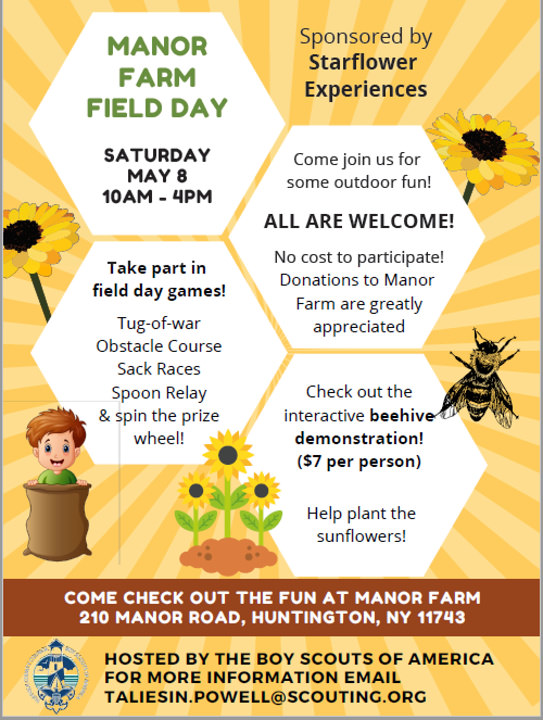 Date/Time:
May 8, 2021 10:00 am to 4:00 pm
Location:
Manor Farm
10 Manor Road
Huntington, NY 11743
Location Phone: (631) 213-1927

SATURDAY, MAY 8TH, 2021
From 10am- 4pm
All Are Welcome!
No cost to participate! Donations to Manor Farm are greatly appreciated.
Take Part in Field Day Games!
-Tug of War
-Obstacle Course-
-Sack Races
-Spin the Prize Wheel
CHECK OUT THE INTERACTICE BEEHIVE DEMONSTRATION ($7.00 PER PERSON)
FROM 12:00PM - 1:30PM
HELP PLANT THE SUNFLOWERS
Want to know more about Manor Farms?
Starflower Experiences
'like' us on facebook: Facebook | Starflower Experiences