Merit Badge Program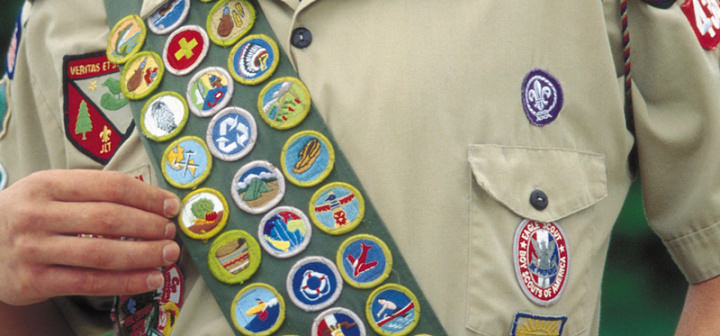 Suffolk County Council is excited to bring a year long merit badge program to the Scouts BSA. Through this program we will be partnering with various organizations and companies to offer unique merit badge opportunities.
Please read the following policies and information:
1. Every youth needs to bring the merit badge manual and a signed blue card with them to each merit badge. The counselors and locations have a limited number of extra blue cards. If your child does not bring their own card and the counselor does not have extras your child will not be able to get credit for the class.
2. If you don't have access to the merit badge pamphlet, visit the following site for up to date requirements for each badge as well as the worksheets needed to be printed and brought to the class for each badge: http://www.boyscouttrail.com/boy-scouts/bsa-merit-badges.asp
3. Registration and prerequisite information is listed on each individual merit badge page.
4. Scouts should be in full uniform for each class unless otherwise stated.
5. NO WALK INS!!!! YOU MUST BE PRE-REGISTERED FOR EACH CLASS!!
If you have any questions please contact Kimberly Russell - Sagtikos District Executive for more information.
Fall 2022 Merit Badges
FOR A LISTING OF ALL VIRUTAL MERIT BADGES PLEASE VISIT: WWW.SCCBSA.ORG/VIRTUAL
Plumbers Local 200
Quogue Wildlife Refuge - Quogue
If there are any merit badges that you would like to see us set up or if you are a merit badge counselor that would like to set up a class, please email Kimberly Russell at kimberly.russell@scouting.org for more information.