Scout Shop
The Suffolk County Scout Shop, operated by the National Council Boy Scouts of America's Supply Group, is located in the Council Service Center, 7 Scouting Boulevard, Medford, NY 11763. Our phone number is (631) 345-3979.
THE SCOUT SHOP WILL BE OPEN PRESIDENTS DAY - 9am - 3pm
SCOUT SHOP HOURS - PLEASE NOTE OUR NEW HOURS
Scout Shop Business Hours:
Monday, Tuesday, Wednesday - 9am – 6pm
Thursday: 9am – 7pm
Friday: 9am - 7pm
Saturday: 9am – 4pm
Closed Sunday
Everything for your Family Scouting needs
-Indoor and Outdoor!
*Uniforms & Insignia *Handbooks, Guides & Literature
*Flags & Accessories *Camping Equipment
*Handicraft Supplies *Banquet Supplies
*Pinewood, Raingutter, Space Derby & Blastcar Kits & Accessories
*Trophies, Plaques, Certificates, Gift Cards & Giftware
*Scout Apparel: Hats, Tee's, Polo's & Outerwear
Sewing services available for patches ($3.00 each) and hems ($10 a pair)
Scout Shop closed? Shop Online
A percentage of your purchase goes back to support the Scouting program in Suffolk County.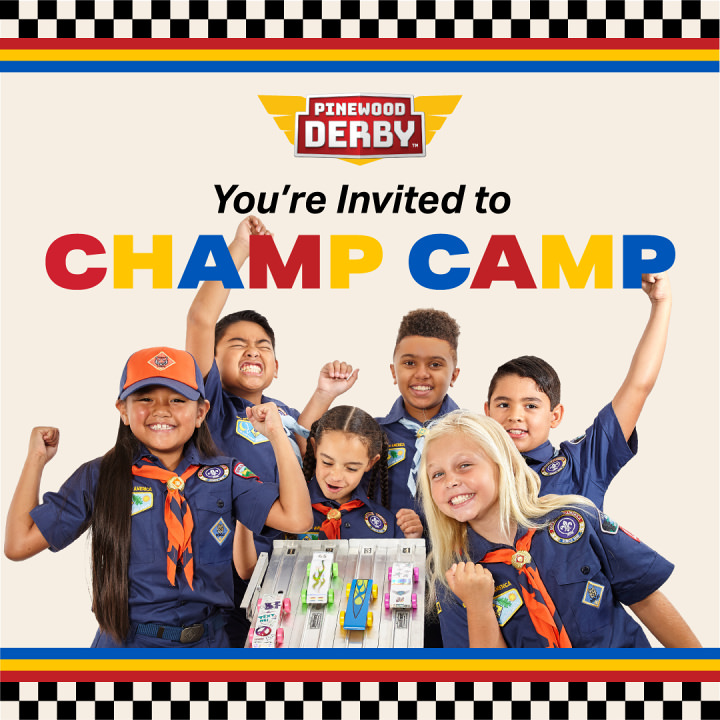 Come into the Scout shop for tips, a weigh in and try out our test track on January 18.
We will be cutting cars at the Scout Shop on Saturday, January 18 from 10am - 3pm.
Announcing the newest innovation in Pinewood Derby accessories – LIGHT AND SOUND KITS! We've now got police and firetruck sound and lights kits, along with sound kits for both race cars AND ice cream trucks (yum!). Time to take your PWD cars to the next level!
We are looking for Part time Sales Associates, must have flexible hours. Please call the shop for details, (631) 345-3979.