Trailblazer Baloo Training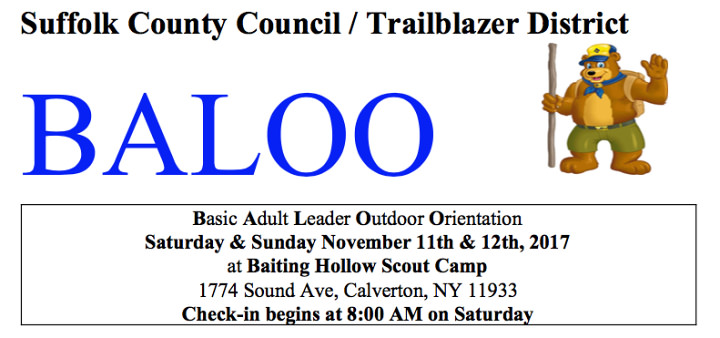 Date/Time:
Nov 11, 2017 8:00 am to Nov 12, 2017 12:00 pm
Location:
Baiting Hollow Scout Camp
1774 Sound Ave
Calverton, NY 11933
Location Phone: (631) 727-1614

New BALOO is an Enhanced training. We will be utlizing the best parts of Baloo and Outdoor Webelos Skills and traing you how to go overnight camping with your Cub Scouts. There are 2 parts to this training. An online component (1) and the outdoor portion (2). This fun and exciting training is required for all of those in your Pack who are in charge of conducting a Pack Family Campout and Webelos Overnight Camping.
You can register via the flyer or online below.