Benjamin Tallmadge Cub O' Ree and District Pinewood Derby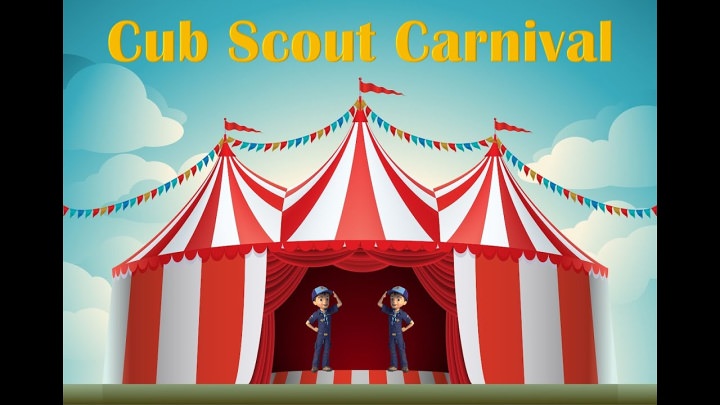 Date/Time:
May 14, 2022 10:00 am to 4:00 pm
Location:
Baiting Hollow Scout Camp
1774 Sound Ave
Calverton, NY 11933
Location Phone: (631) 727-1614

Join us in the main area of Baiting Hollow Scout Camp for a fun filled day of activities and scouting. We'll have water bottle rockets, tons of games, nerf guns, obstacle course, scout skills, demonstrations and more! We'll also be having our annual District Pinewood Derby Runoff.
The cost per family to attend is $10 BUT if you bring a non-registered friend that is cub scout age your family gets in for free AND your friend gets a free pinewood derby kit they can build in the craft section of the Cub O' Ree they can then race down a pinewood derby track!
District Pinewood Derby will be held in the dining hall.
Units can submit their top 2 racers from each rank (webelos 1 and 2 are one rank) All racers attending must pay the $10 family Cub O' Ree Fee (unless bringing a friend, then the fee is waived).
PINEWOOD DERBY UNIT RACER FORM. PLEASE SUBMIT ALL RACERS ATTENDING FROM YOUR UNIT.
Pinewood Derby Schedule:
11:00am: Car Impound
11:45am: Lion Race
12:00pm: Tiger Race
12:45pm: Wolf Race
1:30pm: Bear Race
2:15pm: Webelos Race
2:45pm: Finals (top racer from each rank will race in the finals for 1st-5th place trophies)
~~~~~~~~~~~~~~~~~~~~~~~~~~~~~~~~~~~~~~~~~~~~~~~~~~~~~~~~~~~~~~~~~~~~~~~~~~~~~~~~~~~~
3:00pm: Outlaw Car Impound (Outlaw race is for any non-cub scouts that want to race a car (siblings, parents, relatives, etc. Outlaw cars have a max weight of 7oz. All other pinewood derby car dimensions must be adhered to. Entrance fee to the Outlaw race is $5 per car) Top 3 racers get trophies and bragging rights!
3:20pm: Outlaw Races
~~~~~~~~~~~~~~~~~~~~~~~~~~~~~~~~~~~~~~~~~~~~~~~~~~~~~~~~~~~~~~~~~~~~~~~~~~~~~~~~~~~~~