Quantum Service Project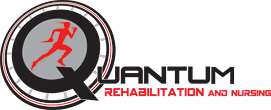 Quantum Rehabilitation & Nursing facility located in Middle Island is in need of assistance with the following:
Repairing/Refreshing out door patio area
Staining fixing garden boxes and benches
Planting flowers
They have an outdoor wrap around patio which is very run down . They would like to make it a nice place for the residents and visitors to go to. They will provide all of the supplies for the service work.
Please reach out to them directly to schedule a date/time:
Contact Name: Maria Cordaro
Phone: (631) 848-3524
Email: Mariacordaro33@gmail.com