Scouting For Food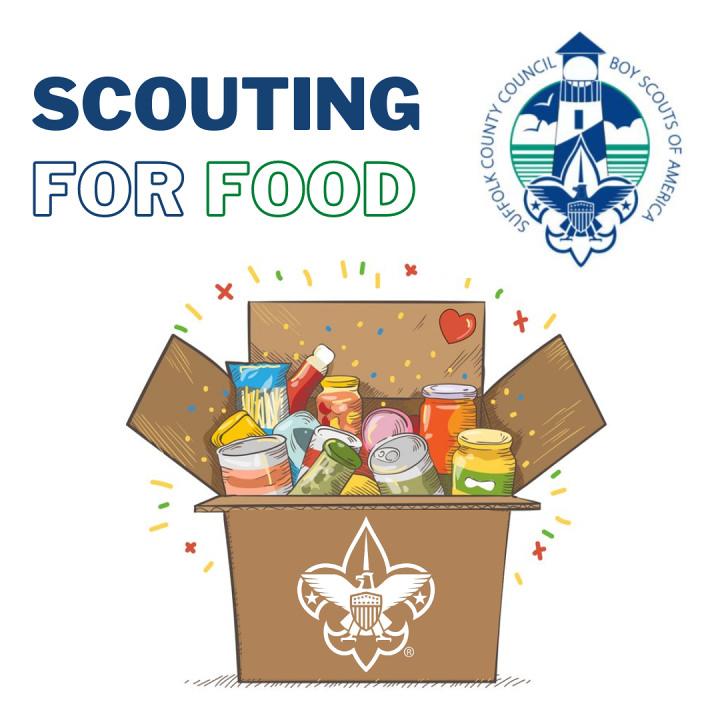 Our annual food drive is here! Scouting for Food is a year long program where Suffolk County Scouts host a food drive to support their local communities and donate to their local pantries.
Please fill out the form below. Let us know how much food your unit collected and where it was donated.
---
WHAT FOOD CAN BE DONATED?
Please no expired, perishable, frozen or glass items.
Canned Goods- Meats, Tuna/salmon, Soup, Vegetables, Fruit, Pasta, Beans.
Snack Food- Nuts, Granola bars, Cookies, Crackers, Jell-o Pudding.
Dry Goods- Pasta, Macaroni & cheese, Rice, Pancake mix, Cake mix, Hot cereal, Cold cereal.
Misc. Items- Peanut butter, Jelly, Juice, Ketchup, Tomato sauce, Shelf stable milk.
Household Items- Cleaning supplies, Laundry detergent.
Print your Scouting For Food Door Step flyers here! Click the link below:
---
Scouting for Food reporting form below: