Andrew McMorris Memorial Walkathon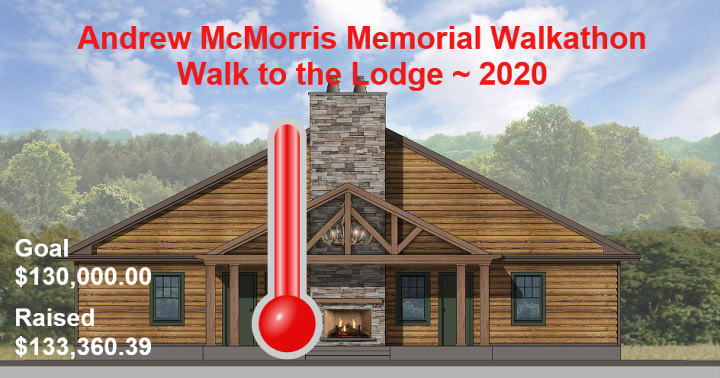 Baiting Hollow Scout Camp
The Walk to the Lodge was held on November 27, 2020 at Baiting Hollow Scout Camp. It was a huge success with over 450 in person participants, hundreds of virtual participants. Thank you to all of our participants, sponsors and volunteers for helping us exceed our goal of finishing the McMorris Lodge, we are currently awaiting our Certificate of Occupancy.
We have put a video together which highlights they day, includes video of the lodge and thanks our many wonderful sponsors.
The McMorris Family, Baiting Hollow Scout Camp and the Suffolk County Council, BSA appreciate your support!
The Andrew McMorris Foundation also put together a highlight video which you can see here.